With its central location, Hjørring Kro is close to all the best sights
The Restaurant
Lunch menu
The Restaurant
Evening menu
Take Away
All our dishes are available as Take Away
Meetings / Conferences
AV facilities
Gallery
See pictures from Hjørring Kro
At Hjørring Kro, we have the perfect setting for a cozy night or holiday in North Jutland with lots of delicious food and lovely surroundings. 
In our restaurant we prepare the food of the best ingredients and after good old principles with the Danish kitchen in the main seat. 
If you are planning a party, we welcome you in our cozy banqueting rooms, where we can accommodate 15 – 110 people and of course we will arrange for the party.
If you want to have a party in a home environment, all our delicious menus are also available as Diner Transportable. Contact us at tel. 98 92 53 29 for further information …
We look forward to seeing you as a guest at Hjørring Kro
Lizzi og Brian
Enjoy a delicious meal at our restaurant or order as Take Away …
Take a look at all the opportunities in our menu
Keep an eye on our delicious Friday menus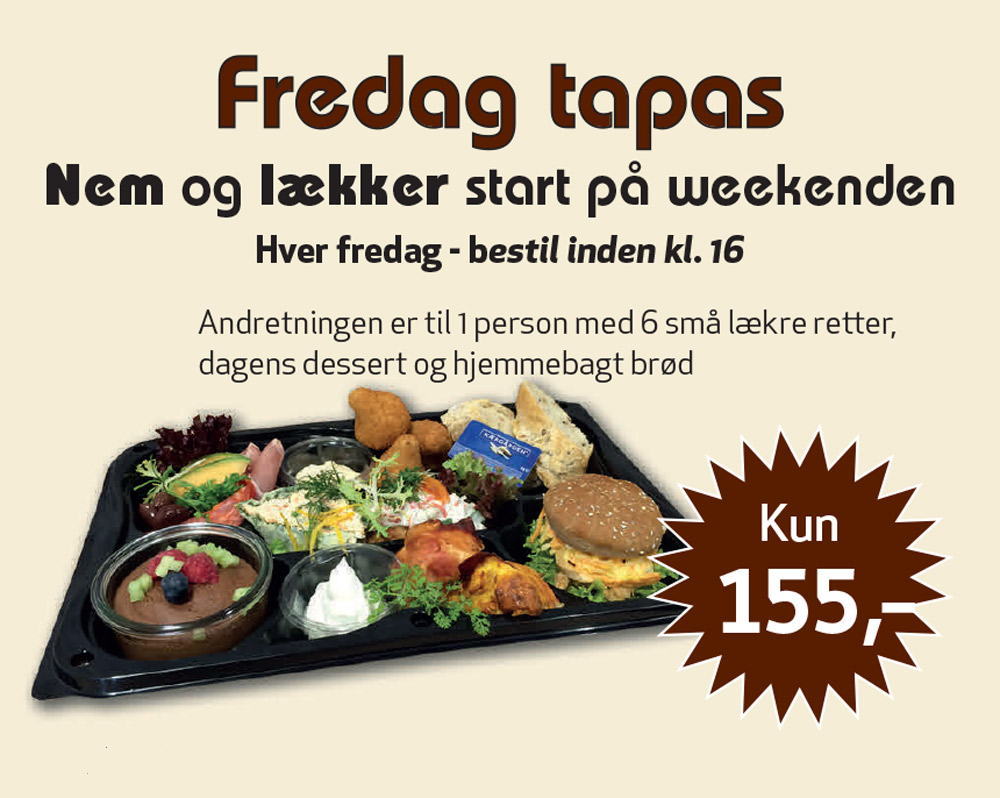 Remember that all our dishes are also available as Take Away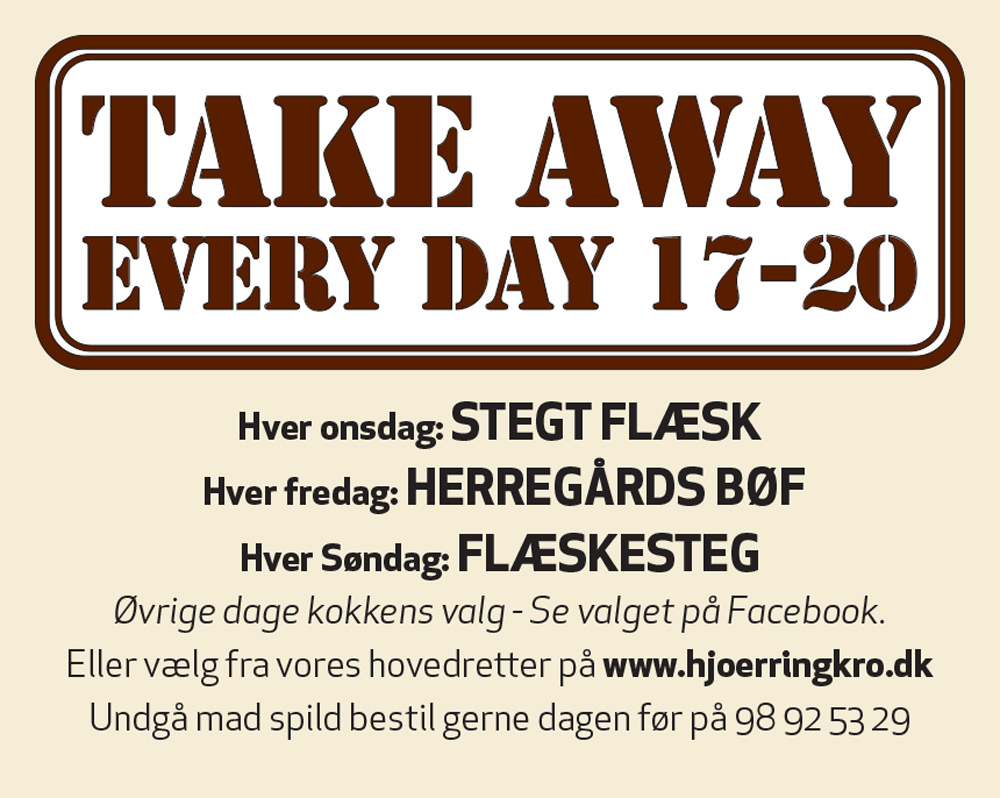 Hjørring Kro has not always been an inn
From car trade in the fifties to the cafeteria and now an ultramodern inn. In 1998, Lizzi came to the inn as a cook and in the year 2000 we took over (Lizzi and Brian) the inn.
After a major renovation and extension with a new kitchen with capacity up to 1000 menus out of the house and a new room wing.
Hjørring Kro has today 23 modern rooms, a light and modern restaurant, delicious banqueting rooms with seating for 15 to 110 people, diner Transportable and Take Away on all of our dishes.
On Hjorring Kro we stick to the old traditions that belong to a good "old" inn. This means the possibility of accommodation on your journey and delicious food along with party facilities for life's many special occations.
Overnight stay, vacation, celebrations or just a delicious dinner. For more information give us a call at
98 92 53 29
 or send us an E-mail.
info@hjoerringkro.dk
. We are ready to help you…
with its central location, Hjørring Kro is close to all the best sights